Online EdD - Doctorate of Educational Leadership in Counseling Education & Supervision 
The focus of the fully accredited online EdD degree with a specialization in Counselor Education & Supervision is to provide doctorate of educational leadership online graduates with the knowledge and skills necessary for a career in higher education instruction. This includes advanced leadership skills for those who aspire to be an administrator for behavioral health agencies, delivering advanced clinical training that allow you to work in private-practice or other innovative clinical environments.
Interested in pursuing an administrative career or leadership role in higher education? Looking for counseling education programs or educational leadership programs that will equip you with the skills and qualifications you need to take your career to the next level? We can help. As a graduate of UC's online doctoral degree with a CES specialization, you'll earn:
Qualifications & skills that prepare you for a teaching career in higher education environments
Administrative expertise equipping you for leadership in a variety of educational and clinical settings
Advanced clinical skills designed to maximize proficiency in an independent practice milieu 
What's the difference between an EdD & PhD Degree?
This online EdD in Educational Leadership degree with a specialization in Counseling Education & Supervision provides an online doctoral degree that is developed with curriculum useful for a practitioner. While both are counseling education doctoral programs and both require a set amount of hours and a cumulative project, the online Ed.D. program allows students to develop advanced practitioner skills applicable to community settings, businesses, and higher education organizations; particular emphasis is on academic leadership at a collegiate level.
The Online EdD Degree Program requires six (6) less credit hours to degree completion than the Online PhD in Leadership with a CES specialization.
The Online EdD in Educational Leadership track consists of sixty post-master's credit hours designed to be completed over three calendar years. The design of the program includes several features for practitioners that enable degree candidates to complete all coursework as well as the dissertation while continuing with your full-time responsibilities.
For more information about the CACREP accredited doctoral degree with a specialization in Counselor Education and Supervision, call 855.791.7201 or simply fill out the form on this page.
​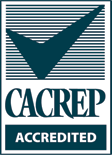 ​
Admissions Office
Visit Us In Person
649 S. 10th Street Suite C
Williamsburg, KY 40769
Career Path
A University of the Cumberlands degree prepares you for the rigors of the professional world.  Click the button to learn more about the exciting career opportunities you can pursue with this program.