The mission of the Master's in Clinical Mental Health Counseling Degree Program is to provide a superior educational experience that will coach passionate students to become, for this degree, mental health counselors and counseling leaders distinguished by sound ethical values with a heart for humanity who can change the world one person at a time.
Accredited by the Council for Accreditation of Counseling and Related Educational Programs (CACREP), UC School of Counseling programs prepare professionals who are committed to integrity of the individual, client-centered counseling, diversity, social change, and academic excellence. Our faculty distinguish themselves in areas of research, scholarship, professional integrity, evidence-based practice, as well as both local and international collaborations. They are dedicated to impacting our profession to effect positive change in each of our communities.
The Department's faculty, students, and alumni are actively engaged in connecting with families and communities; serving the community's needs through our work in schools, organizations, and centers within the community; and designing and delivering specialized training to professionals and families in surrounding areas.
​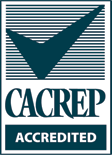 ​