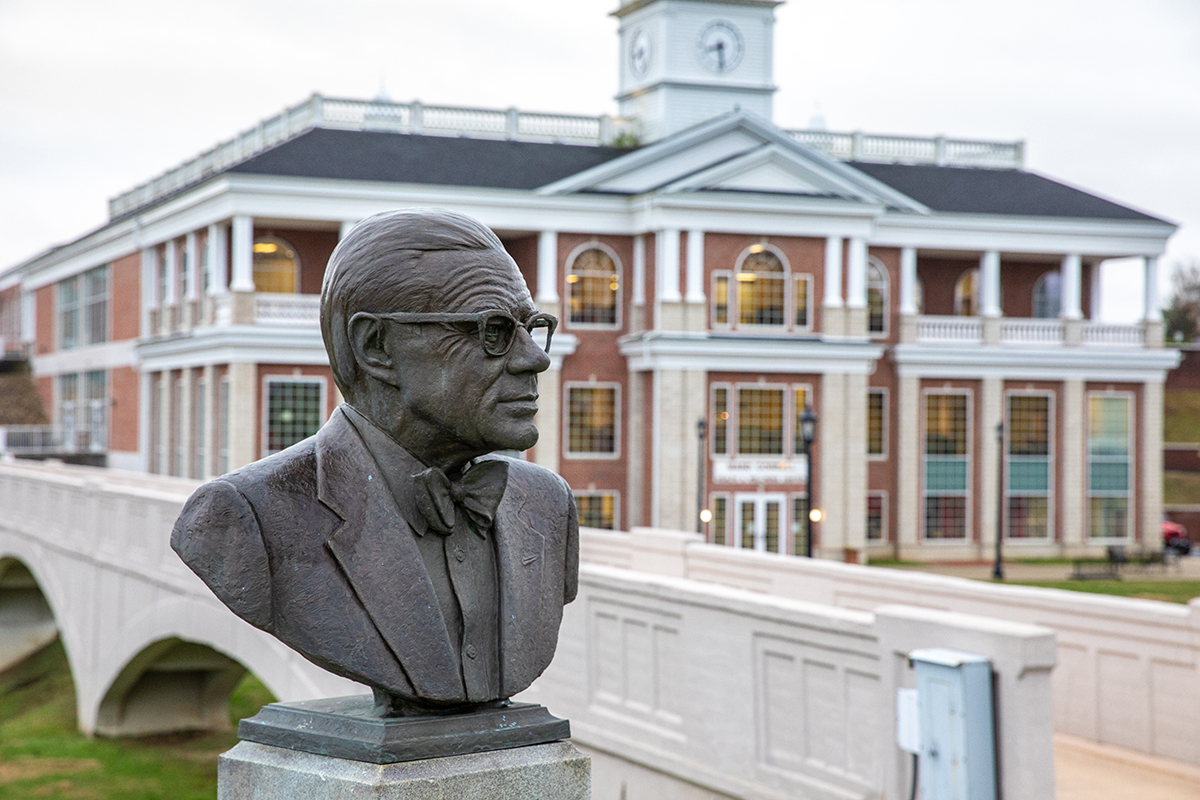 "In those qualities that count, in ambition, in desire, in enthusiasm, we'll pit our students against the world. There is so much need to be answered, so much work yet to be done. We have never yet failed the youth of our Kentucky hills. We hope we never will."
Dr. James M. Boswell, 1967
Work is near completion for the Boswell Bench, and we couldn't be more thrilled! 
Delivery and installation are scheduled for early spring 2021. An unveiling ceremony will be scheduled once the sculpture is placed. Thank you for your support of this tribute to Dr. Boswell on the 40th anniversary of his retirement.
If you would like to make a gift toward this project or other initiatives, please click the link below. All donors will receive a print edition of the Dr. James M. Boswell biography "A Life Well Spent."