Student Government Association of the University of the Cumberlands
Connect – Represent – Improve
The Student Government Association is an organization of students for students. SGA is dedicated to giving students a voice on campus by being an organization that provides for the concerns for students and serves as the liaison between the students and University administrators.
There are many ways to participate in SGA and it is open to anyone who would like to join. In addition to being the voice for the students, SGA provides funding for many campus improvements, as voted on by the student Senators, and for clubs and organizations.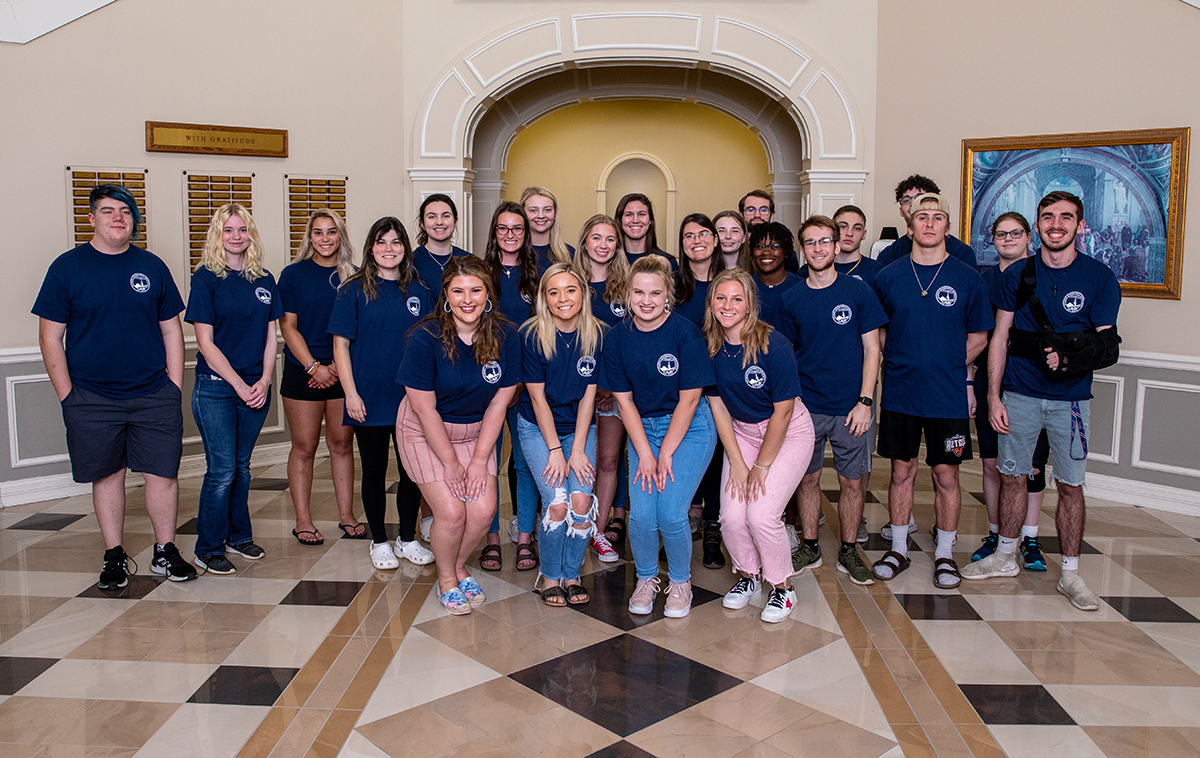 Ways to Get Involved
Volunteer on Campus
The Pats Serve program connects faculty, staff, students, alumni with the tri-county area to provide service in areas of need through a multitude of community service opportunities. This program is a way for the campus community to show gratitude to our region, while providing students with hands-on experiences. The program also offers limited grant funding to assist in completion of service projects consistent with the mission of the college. Every proposed project must address a specific need in the community.
Clubs & Orgs
Don't let the small size of our campus fool you—there are enough activities going on each day on campus to keep you busy.  Whether your interest lies in athletics, creative expression, academic enrichment, community service, spiritual development—or in any combination of these areas—you'll find an outlet here for your energy. Many academic departments sponsor clubs and academic honor societies for students with a particular interest in the discipline, so be sure to visit the departments that interest you or contact a faculty member in that department for more information.