Mountain Outreach
Mountain Outreach is a non-profit service organization operated by the University of the Cumberlands. Since its inception in 1982, students and volunteers have completed 150 home building projects and completed renovations to hundreds more.  The program's outreach includes numerous service projects that help provide children, the elderly, and financially struggling families with critical and urgent needs. 
---
Annual Program
Mountain Outreach is known for helping the community in many ways. Projects include building or repairing wheelchair ramps, repairing or constructing roofs, building porches or porch steps, interior and exterior painting and much more.
---
Spring Break Teams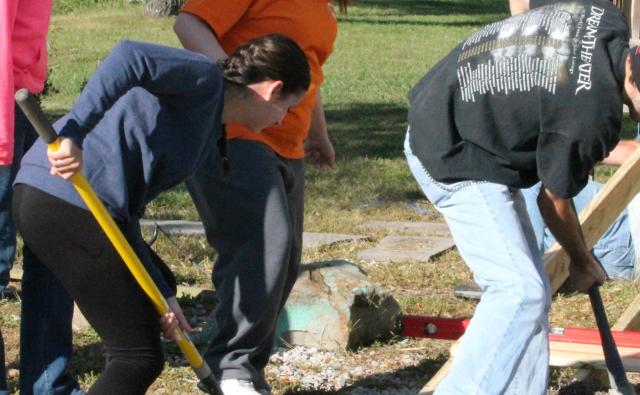 Each spring, 30 to 40 students give up their spring break to volunteer with Mountain Outreach. While many college students are partying with friends at the beach, sleeping late at home, or working on research papers, Mountain Outreach students are busy investing 12 to 15 hours each day to help others.
---
Summer Program
Each summer, 10 to 12 students are chosen to serve on the summer construction team. One or two students are chosen as student coordinators who are responsible for seeing that all materials are on site for each day's work. Students coordinate projects and work with volunteer groups to help build homes for deserving families.
---
Saturday Projects
During the fall semester, a number of projects are completed by student groups and other volunteers. Those participating vary, but usually number around 30 per project. Projects range from and often include wheelchair ramps, roof replacement or repair, porch construction, home painting and window repair or replacement.
---
Community Distribution Center
The Community Distribution Center is open year-round and provides community residents a place where they can obtain needed clothing, shoes, coats, household items, and more. 
---
Food for the Holidays & Children's Gift Day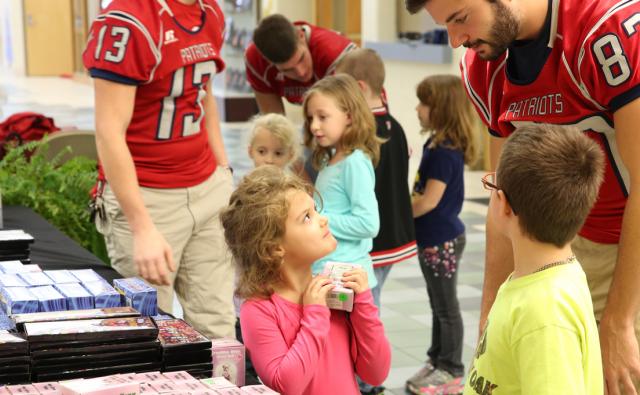 The holiday season is one of the busiest and most exciting times of the year for many and yet, for others, it is a cold, stressful or even sad time.  Making sure local families have enough food through the holiday season is always a priority for our students and volunteers.
Annually, MO hosts Gift Day where parents who cannot afford to purchase toys for their children for Christmas can select two toys for each child. 
This year we distributed over 31,000 lbs. of food items such as bread, various meats, fruits and vegetables.  We also distributed backpacks to children that were full of easy to eat items like macaroni and cheese, pop tarts, and granola bars, as well as juice boxes and boxed milk that had a long shelf life and did not need to be refrigerated.
---
We Need Your Help!
The need is great and the financial support of friends, alumni, and foundations is vital to continue our outreach.  While much has been accomplished this past year and over the many years since the programs humble beginnings, there remains a great amount of work yet to be done. We wish to continue our mission of helping those less fortunate to have a better way of life, but we need your help to keep the Mountain Outreach program going year round.