Online Master's Degree in Biblical Studies
Earn your master's degree in biblical studies from University of the Cumberlands if you have an unshakeable calling to mentor & disciple others for spiritual growth. With our online biblical studies master's program, you'll be prepared for a career as a minister or religion instructor.
The one-year Master of Arts in Christian Studies program at University of the Cumberlands emphasizes practical application while offering strong academic content in all areas.
WHAT IS A BIBLICAL STUDIES DEGREE?
A biblical studies degree provides a thorough understanding of the Bible, theology, and contemporary religious culture. Gain the skills necessary to be a Christian leader in your ministry and build a knowledge base of religious studies. Biblical Studies is also sometimes referred to as Christian Studies.
KEY ELEMENTS OF THE M.A. in CHRISTIAN STUDIES PROGRAM
Interaction with Influential Christian Leaders  
Learn from some of the most respected and influential Christian leaders in the nation. Through the online Master of Christian Studies program, you'll have the unique opportunity to interact with esteemed guest speakers in a virtual classroom through web conferencing. These well-known Christian leaders participate as guest lecturers and provide feedback on case studies.
Develop Practical Skills for Ministry
Students looking for an effective Christian studies online format should take a look at our approach. It is designed to apply to real-life ministry while also providing a strong academic foundation. Through our master's in Christian leadership studies, you can gain the practical skills necessary to be a Christian leader in your respective ministry. Build an extensive knowledge base in religious studies that will serve you well throughout your career as a minister or religion instructor through:
Relevant case studies
Rich interactive discussions
Challenging assignments
Invaluable mentoring from pastors and Christian leaders you'll meet
Focused on the Student's Goals
As a student in the M.A. in Christian Studies program, you'll have the opportunity to complete a ministry project focused on your particular area of study. You will develop ministry expertise by applying Biblical knowledge, theology and ministry skills to the local church or para-church organization where you serve.
Flexible and Convenient
University of the Cumberlands delivers great value and is mindful of the demands of working professionals
You can obtain your M.A. in Christian Studies online from anywhere in the world without ever visiting campus
The M.A. in Christian Studies program can be completed in one year
TUITION
The tuition cost for a master's degree in biblical studies at University of the Cumberlands is competitive and affordable. Click here to view tuition rates and fees. *Tuition is $299 per course for University of the Cumberlands and Clear Creek Bible College graduates who enroll in the MA Christian Studies program.
ACCREDITATION 
Click here to view University of the Cumberlands' accreditation information. 
Learn what it takes to earn your biblical studies degree today. Call 855.791.7201 or simply fill out the form on this page for more information on any of our accredited online master's degree programs.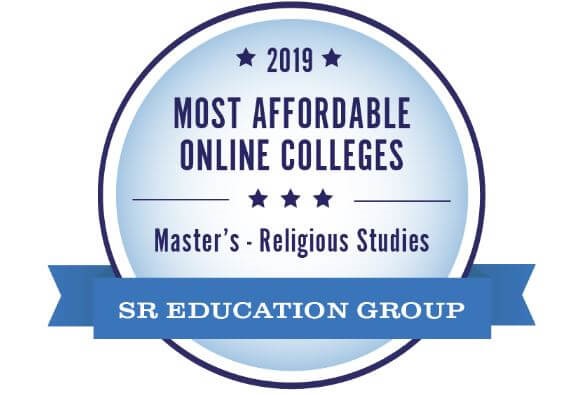 Admissions Office
Visit Us In Person
649 S. 10th Street Suite C
Williamsburg, KY 40769
Career Path
A University of the Cumberlands degree prepares you for the rigors of the professional world.  Click the button to learn more about the exciting career opportunities you can pursue with this program.