University of the Cumberlands has remained steadfast in our dedication to academic excellence and makes an intentional effort to empower our students for success. To maintain this commitment, we must continually find sources for financial assistance in the form of outright gifts from alumni, friends, grants and foundations to ensure the future of this type of assistance for our bright and promising students.
TOGETHER- WE EMPOWER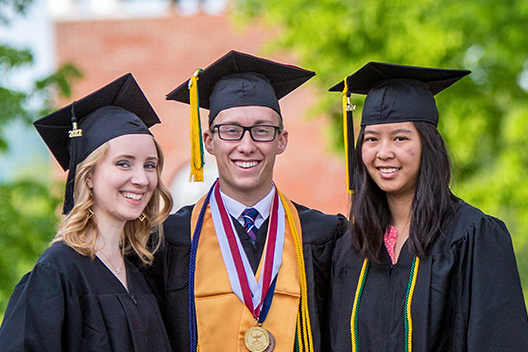 Together – We EMPOWER
"I want to help provide hope through educational opportunities that EMPOWER deserving students with great financial need to achieve their dreams of bright and promising futures."
Give an Unrestricted Gift (Cumberlands Fund) – Gifts given to our Cumberlands Fund enable us to meet a variety of needs for our students. Your gift will support us in our mission to provide first class educational opportunities that promote student success. 
Give a Scholarship Gift – Over 99% of our students receive some type of financial aid to assist with educational expenses. Your contribution to our scholarship program will help remove one obstacle they must overcome to reach their dream.
Give a Workship Gift – The most wholesome type of financial assistance consists in helping students help themselves. Gifts for our workship program will benefit those students who are working diligently in the classroom as well as outside their studies to achieve their lifelong dreams.                               
Make an everlasting impact by giving to educate servant leaders with the tools of a quality education and with the knowledge that comes from their service experiences. Help us share the most important lesson, that the greatest use of one's life is to serve others.
Our mission is clear. We believe in the power of education to change not just a single life, but the lives of generations to follow.
Together – We EMPOWER