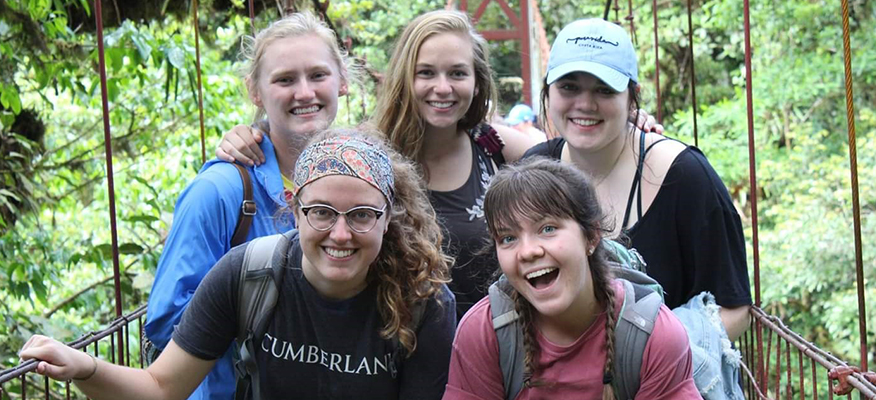 Costa Rica is best known for its incredible biodiversity and ecological conservation, but it also has excellent opportunities to explore history, biology, business, education, food, art, and language!
UC works directly with Arcos to offer this quality cultural and academic immersion.
Students interested in traveling to Costa Rica will take Spanish language classes (no prior Spanish needed!) with other Arcos study abroad students, as well as history and culture courses. Students possessing more advanced levels of Spanish also have the option to enroll in other academic courses with local 'Ticos'.  Arcos students stay with host families (exclusively reserved and evaluated for Arcos program students) and have regular weekly gatherings such as cultural and weekend excursions including: a coffee and chocolate plantation tour, whitewater rafting, cloud forest hiking, camping at the beach, and visiting an animal rescue ranch. Any student interested in internships or volunteer work can arrange these opportunities with Arcos as well, working in such fields as business, education or biology. This program is all-inclusive: international medical insurance, excursions, room (homestay) and board (3 meals/day and laundry), courses, textbook are all included in the cost, which will be discounted to you as a UC student!
Pura Vida (the good life) awaits!
For more information about Costa Rica, please contact UC Study Abroad Coordinator Julie Deyrup:
Julie.deyrup@ucumberlands.edu
(606) 539-3567