The Learning Commons provides various services and events like peer study groups, one-on-one tutoring, workshops covering specific topics and skills, and a toolbox of resources that can support students succeed both in the classroom and the whole University experience! 
Course or Topic-Specific Resources
On-Campus Tutoring: Due to our current need for social distancing, please use the scheduling link below to schedule a time with an Academic Fellow. When you scheduled your appointment, you can meet virtually using Meeting Spaces or you and your fellow can work to (safely) connect on campus.
Need help and you don't want to get out in the snow? Or the drive is too far? Or you live far far away? No worries, the Learning Commons offers assistance both face-to-face in person and virtually through online resources so that all students, no matter where you are, have access.
 Would you like to schedule a one-on-one session with the Academic Fellows?  Follow these steps to get started!
1. Click Schedule a Session (below) – this will take you to One Login for University of the Cumberlands
2. Choose the Tutor.com tile on the page:



Don't see Tutor.com as an option?  Choose "Company: Everything" to open all services accessed through OneLogin.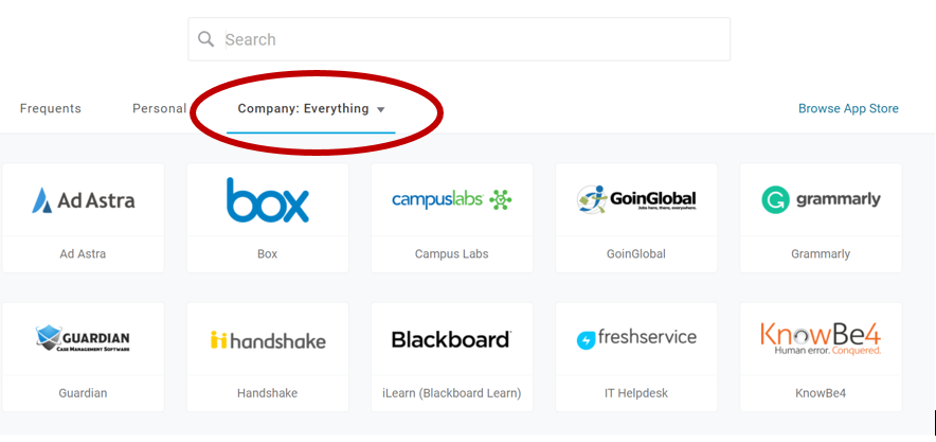 Or use the Search Box to locate Tutor.com

3. Once you've accessed Tutor.com, select "Join a Meeting Space"

4. Scroll over the available tutors to find your subject and schedule a time!


UCOnline: Need tutoring assistance in a UCOnline (undergraduate) course? Access Tutor.com services by visiting "Start Here" in your iLearn course to connect with 24/7 tutoring in your discipline. Can't find what you need or need writing assistance? Connect with the additional Learning Commons services provided here so we can help!
Writing Help: The Writing Center is available to help you plan, draft, revise, and edit your writing assignments. Do source citations cause you frustration? Not even sure what a source citation is? We can help with that too!
Other Resources and Help
The Learning Commons provides tons of resources, self-guided assistance, and student success tools within the Learning Commons course in iLearn. You are already enrolled - go explore our toolbox!
Other Events
Does your group, class, or team want to host a workshop? Have an idea for a peer study group? Is there a topic out there you know you and others could use some guidance? Not even sure where to turn or what to do? Let us know by e-mailing us at tlc@ucumberlands.edu