Online Project Management Certificate
Have you been thinking about taking your career in a direction that leads you to managing teams through complex projects using resources and knowledge to meet defined outcomes? Perhaps into a project management or leadership role in your business or industry? Our Project Management Certificate program will help you do just that.
At University of the Cumberlands, our graduate-level online project management certificate program is designed to accommodate a wide variety of people with backgrounds in business and industry who aspire to work in management-specific roles. This Kentucky-based online certificate in project management program provides you with the knowledge, experience, and tactics you'll need to guide your project management career into the future. 
What is Project Management?
Today, we live in a world built around project management. Nearly every industry needs qualified individuals that possess the skills needed to oversee difficult undertakings, manage groups of people in various roles and use innovative techniques to reach industry outcomes and objectives. Project management professionals are those individuals that drive teams to meet these objectives using different tools, resources and techniques in a  goal driven environment. At University of the Cumberlands you will learn to apply theory to practice in real-world business scenarios and learn to collaborate with others to plan, initiate, and execute projects.
What is a Project Management Certification?
Your project management certificate education and credential is a tool to help you achieve your career goals in project management, helping you stand out from a crowd of similarly skilled professional leaders in the industry and business fields. Aside from the boost to your resumé, it also helps you develop the skills needed to succeed in management and leadership roles strengthening the team and business you serve. 
University of the Cumberlands online project management certificate program can help equip you to pursue management and innovative approaches to complex projects in growing industrial fields. 
Is a Project Management Certificate Worth It?
According to the 2021 Project Management Institute Inc (PMI) commissioned Talent Gap: Ten-Year Employment Trends, Costs, and Global Implications, there's a widening gap between employers' need for skilled project management workers and the availability of professionals to fill these roles across the globe. By 2030, employers will require 25 million new project professionals. PMI estimates employers will need to fill nearly 2.3 million new project-oriented roles every year through 2030. 12 million of those roles will be driven by expansion, while 13 million will be caused by retirements.
According to PMI's Project Management Salary Survey 12th ed, the median salary for a PMP Credential holder in the United States was $115,000.  They also note that across 40 surveyed countries, PMP certified respondents reported earnings 16% higher, on average, than those without PMP certification.
At University of the Cumberlands, we provide career-building online programs for project managers in a way that allows business professionals to effectively plan, manage, execute and monitor projects regardless of industry; gain innovative techniques to drive project outcomes; gain experience working in a team setting; and acquire the ability to incorporate ethical reasoning skills and behavior in the project management profession and practice.
Curriculum and Degree Requirements
The Project Management Certificate is a twelve (12) credit hour graduate-level online certificate program designed to equip students with the necessary skills, practical knowledge, professional tools, and innovative techniques that they can leverage in their current role or achieve the career advancement they seek in today's project-based world. The coursework is industry-driven and teaches the most up-to-date project management methodology, proven strategies and, hands-on tools that meet the professional development needs of modern project managers. The project management certificate program shares courses with the Masters of Science in Project Management, which is an Authorized Training Partner (#4320) through Project Management Institute, Inc. and accredited by The International Accreditation Council for Business Education (IACBE).
Required Courses (3 hours each):
Successful completion of the program provides the educational hours needed to sit for the Project Management Professional (PMP) or the Certified Associate in Project Management (CAPM) certification exams available through Project Management Institute, Inc. Graduates of the program will also be eligible for admission to the Master of Science in Project Management degree program upon completing a master's application and submitting all required documentation.
Admission Requirements
A minimum undergraduate cumulative GPA of 2.0 is required to be admitted to the Project Management Certificate. Submit official transcripts from all applicable colleges/universities attended; must be received directly from the issuing college or university.
Affordable. Achievable.
Costs for programs of study at University of the Cumberlands are competitive and affordable. These courses in this program are only $315 per credit hour. You can learn more here.
Accreditation
Click here to view University of the Cumberlands' accreditation information.
PMI Authorized Training Partner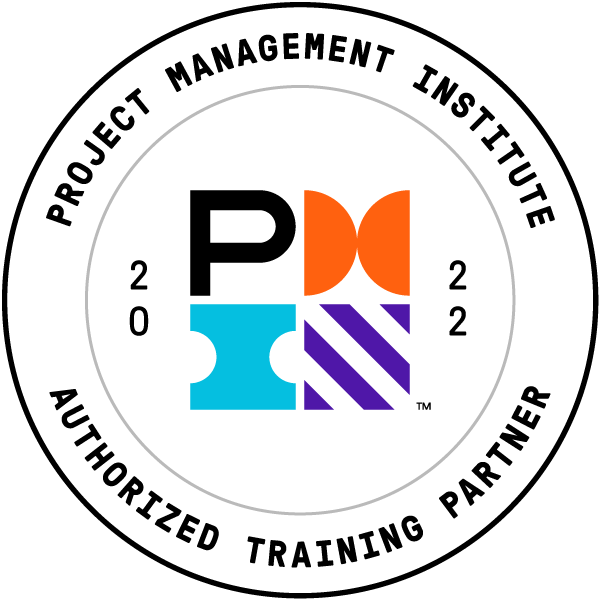 University of the Cumberlands is proud to partner with the Project Management Institute as a PMI-approved training provider. PMI is the world's leading project management organization with over 600,000 global members. In addition to partnering to provide PMI-authorized training content, PMI offers a variety of online resources, training tools, events and provides for professionals from around the world to connect.
Admissions Office
Visit Us In Person
649 S. 10th Street Suite C
Williamsburg, KY 40769