Online Master's of Science in Nursing - Family Nurse Practitioner  (MSN-FNP)
There may be no nobler calling than that of tending to the sick, the ill and the injured. If you feel called to help others in their time of need or to help shape the future of healthcare, University of the Cumberlands offers two nurse education programs to help you advance your career. Our Master of Science in Nursing is designed to develop nursing leaders, helping you acquire skills in informatics, data management, healthcare technologies, and more.
Curriculum for the online Master of Science in Nursing program engages students in a variety of aspects of nursing theory, from humanities to healthcare delivery and systems. You'll learn from instructors who were once just like you.  The insights they have to offer will help you develop the skills you need to collaborate effectively with other healthcare professionals to improve systems of care and optimize patient and population health outcomes.
Throughout the program you'll have the opportunity to learn from your experienced instructors and provide feedback for future MSN students. This knowledge sharing is what lead to UC students receiving a 100% pass rate on their board exams, well above the national average of 85%.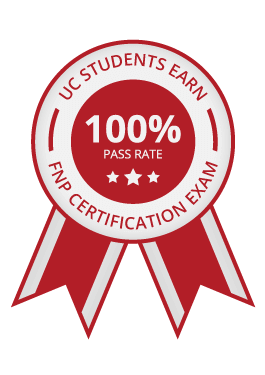 If nursing is your calling, make the most of it. Earn your Master's in Nursing to expand your knowledge … advance your career … and become the role model that inspires your colleagues to reach for more.
The MSN program offered at University of the Cumberlands provides the practicing bachelor degree nurse with advanced knowledge of the professional nursing practice. Most state boards of nursing do not regulate post licensure degrees in which no new license is granted upon completion, however there may be the occasional exception. Students should verify the program offering within their own state.
Learn what it takes to earn your MSN Nursing degree today. Call 855.791.7201 or simply fill out the form on this page for more information.
Admissions Office
Visit Us In Person
649 S. 10th Street Suite C
Williamsburg, KY 40769
Career Path
A University of the Cumberlands degree prepares you for the rigors of the professional world.  Click the button to learn more about the exciting career opportunities you can pursue with this program.