Online Master's in Addiction Counseling
Whether you're already in the field or looking to make a career change, if you're thinking about pursuing a graduate degree in one of the fastest growing fields of counseling, UC now offers a flexible online Master of Arts in Addiction Counseling.
As a graduate with an addiction counselor certification, you'll develop the skills necessary to work with a population in need, applying addiction counseling intervention and prevention theories, models and approaches to individuals and groups. You'll also be able to articulate knowledge, skills and best practices related to addiction counseling, and select appropriate assessments to evaluate, diagnose, and develop a treatment plan for clients.
This online master's in counseling program serves both recent baccalaureate graduates and those who want to broaden their expertise as mental health counselors. It's the perfect addiction counseling degree for those looking to become a licensed addiction counselor. Our addiction counseling degree online program is fully accredited by the Council for Accreditation of Counseling and Related Educational Programs (CACREP), providing a dual-licensure track to fulfill requirements for becoming a licensed professional counselor and licensed/certified addiction counselor.* In fact, it's the only CACREP accredited online addiction counseling program in the country.
As with any of UC's graduate counseling programs, this online master's in addiction counseling degree program includes core coursework in psychological assessment in clinical practice, human growth and development, and counseling during grief and crisis. With a focus on addiction counseling, this program also requires the following specialized courses:
Psychopharmacology & Addictions
Motivation & Change
Family Therapy in Addiction Treatment
Spirituality & Values in Counseling
Upon completion of your master's in addiction counseling degree program at UC, you will be able to demonstrate sound ethical values and a heart for humanity as a counselor leader in a variety of organizations.
Interested in taking your career to the next level? With UC's master's in addiction counseling, salary and personal fulfillment for the job can be equally rewarding. For more information about University of the Cumberlands and what separates us from other online schools for graduate programs in counseling, call 855.791.7201 or simply fill out the form on this page.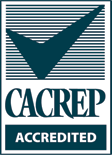 ​
Admissions Office
Visit Us In Person
649 S. 10th Street Suite C
Williamsburg, KY 40769
Career Path
A University of the Cumberlands degree prepares you for the rigors of the professional world.  Click the button to learn more about the exciting career opportunities you can pursue with this program.