Military Students
Earn Credit for your Service - Regionally Accredited 
100% Online Associates, Bachelors, Masters, and Doctorate degrees available.
Named the largest and fastest growing university in Kentucky. 
No application fee for veterans/reserves/active duty military!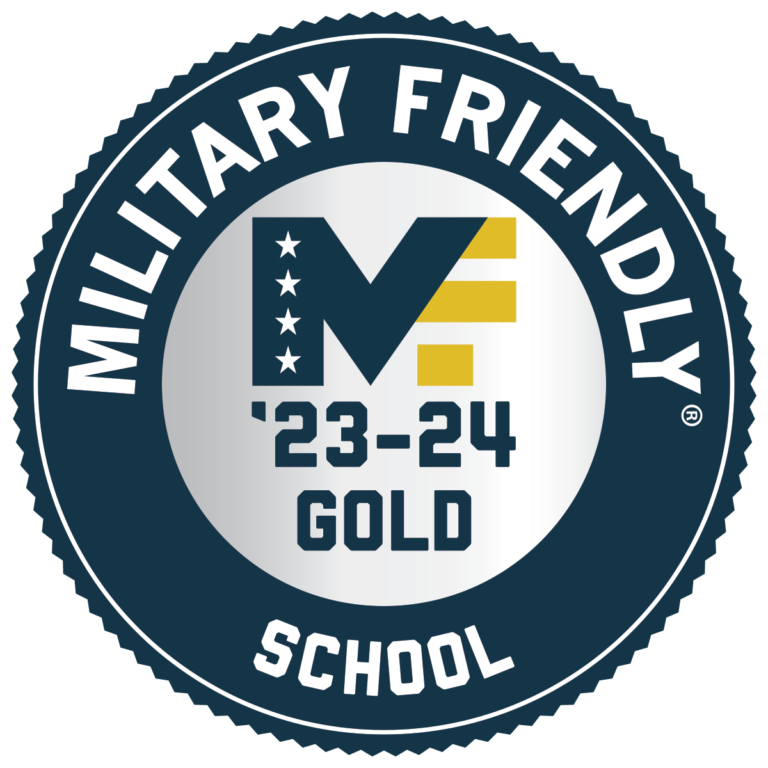 At University of the Cumberlands we are invested in the future of our active duty service members, reserves, veterans, and families. Whether you're seeking to start your college education for the first time or have previous college credit, we can help. Our flexible online programs allow you to study from anywhere. Your past military or college work may be applied directly to your degree.
*Evaluate Your Credit below to get a personalized transcript evaluation of your Joint Services Transcript and/or college transcripts. We are a transfer-credit friendly institution and will review your military experience (Joint Service Transcript/CCAF), training, prior on-the-job learning, DANTES, POST, ACE-evaluated training and credits by exam. 
PLEASE NOTE: Students are advised to contact their Educational Service Officer (ESO) or counselor within their respective military service branch before enrolling in courses.
<span id="stepOne">Step 1: Complete the Online Application</span>
Step 2: Request Official Transcripts
Request Official Transcripts be emailed to admissions@ucumberlands.edu or mailed to:
Graduate & Online Admissions
649 S. 10th Street Suite C
Williamsburg KY 40769
OR
Undergraduate Admissions (On-Campus)
6178 College Station Drive
Williamsburg KY 40769
Joint service transcripts can be requested by visiting: 
https://jst.doded.mil/official.html
Step 3: Degree Completion Plan
Degree Completion will be discussed once transcripts have been evaluated by the registrar.
Chapter 30
---
Montgomery GI Bill Active Duty®: Active Duty and Veterans with at least two years of active duty service.
Chapter 31
---
Vocational Rehabilitation & Employment: Veterans with disabilities and approved IDES rating of at least 20 percent from VA.
Chapter 33
---
Post-9/11 GI Bill®: Active Duty and Veterans who served after Sept. 10, 2001.
Chapter 35
---
Dependents Educational Assistance: Dependents and/or spouses of service members may be eligible for this benefit.
Chapter 1606
---
Montgomery GI Bill® Selected Reserve (MGIB-SR): Reservists in Army, Navy, Air Force, Marine Corps or Coast Guard, Army National Guard, or Air National Guard. Eligible during or after 6 year service obligation.
GI Bill® is a registered trademark of the U.S. Department of Veterans Affairs (VA)
Tuition Assistance Information
Reduced Military Rates
Undergraduate:
TA benefits will cover 100% of Tuition for Online Undergraduate (UG) Programs.
(Online UG tuition is $220 per hour | TA benefit is $250 per hour)
Graduate:
TA benefits will cover 90% of Tuition for qualifying Online Master's level programs.
(Reduced military tuition rate is $315 per hour** | TA benefit is $250 per hour)
**UC offers a reduced military (active duty, reservist, and veterans) tuition rate of $315 per hour for Masters level Business, Criminal Justice, Education, Health, Information Technology, and Christian Studies degree programs.
Disclaimer: Masters programs in Physician Assistant Studies, Nursing-Family Nurse Practitioner, Addiction Counseling, and Clinical Mental Health Counseling are not applicable for reduced military tuition rate.
<span id="eval">Evaluate Your Credit</span>
Make it easy and submit your unofficial transcripts for an evaluation! Note: Graduate Programs allowing military credit are noted in the Memorandum of Understanding Agreements section below.
ROTC
Cadets will receive an ROTC Scholarship.
*This is stackable with your academic scholarship.

Cadets will also receive Free Books each semester, through our book loan program.

ROTC cadets are encouraged to consider joining the National Guard. After one year of service this will enable students to receive additional scholarships and support through the Simultaneous Membership Program (SMP).

For additional information on ROTC at University of the Cumberlands, please contact:

Email: ucarmyrotc@ucumberlands.edu

For additional information on joining the National Guard, please contact:
Valerie Kelly
SGT, RRNCO
Kentucky National Guard
215 Hurricane Hollow Rd
Williamsburg, KY 40769
Phone: 606-425-7193
Email: Valerie.l.kelly6.mil@mail.mil